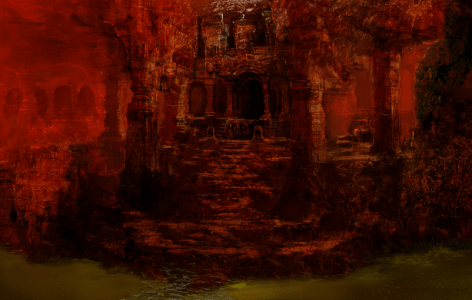 I think it's fair to say that From Software's dark fantasy RPG Demon's Souls was a surprise hit for the PS3, and I'm sure I'm not the only one who is eagerly anticipating the sequel. There still isn't very much known about Dark Souls, other than the fact that it will maintain some of the major mechanics of Demons Souls, including its unique, persistent online mode. In the April issue of Edge magazine, however, Dark Souls producer Hidetaka Miyazaki (Miyazaki Hidetaka for you Japanese readers) reveals a few more interesting nuggets about the game.
Perhaps the most interesting however is that he doesn't want players to beat his game. While Miyazaki-san has already said that he is hoping Dark Souls is even harder than his previous title, that's not what his statement was in reference to. Dark Souls will apparently feature several ways to bring about the end of the game, just like its predecessor, but the creators are attempting to create a world in which players can exist forever.
These details sound reminiscent of an MMORPG, where players aren't necessarily looking to "beat" the game, but instead experience it for extended periods of time. This seems to fit well with the persistent online gameplay of Demons Souls which will be carried over into the sequel. It was also recently announced that the online portion of Dark Souls (read: most of it) will not be region locked between players, and that there will still be no voice chat to encourage players to communicate in other ways.
There is still no release date for Dark Souls although it is expected to be released later this year on Playstation 3 and Xbox 360.