Let me start this off by telling you that last night I saw Rango, and I thought that it was absolutely fantastic. It was essentially The Good, The Bad, and the Ugly but with a cartoon lizard voiced by Johnny Depp. What about that doesn't sound awesome?
Now you might ask why I'm bring this up in a post that is clearly about Crysis 2. Well, the score for Rango (which rocked my socks clean off) was composed by Hans Zimmer. As you've most likely read in the title, he will also be contributing to the soundtrack of Crytek's latest release. If you don't know Hans Zimmer by name, you certainly know his music. He has composed songs for films like The Dark Knight, Sherlock Holmes, Inception, and even Lion King. The Lion King for crying out loud!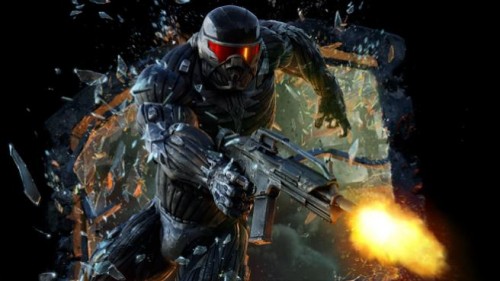 I'll admit that I've never played Crysis (mostly because I use a Dell Studio 17 laptop as my main PC), but how can you not be excited about a video game score with Hans Zimmer in the credits? While you can feel free to wait until Crysis 2 is released (March 22nd in North America, 24th in Australia, and 25th in Europe and New Zealand) to listen to the soundtrack, there is also a 3 minute preview up here which is absolutely epic. Along with Rango, I'll have to add Crysis 2 to the list of soundtracks I need to buy, and it will be available on iTunes and Amazon on March 22nd.