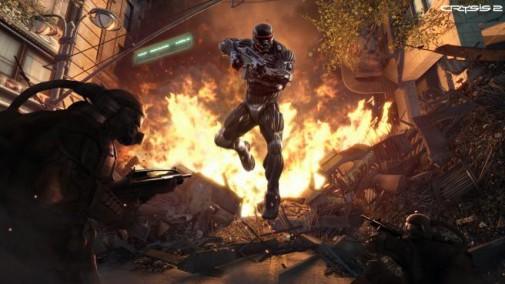 If you are in the US you are already deep within Crysis 2 and we understand. We don't expect to see you around the site for a while; however, our UK readers and Australian readers have to wait a few more days for the release of the game. If you did put down the controller for a few minutes and strolled over here to our site in between gaming multiplayer sessions; then feel free to leave a comment nicely telling our other readers just what they are missing.
Hopefully the extended Launch Trailer will keep everyone content in the meantime.
Crysis 2 Launched  in the US today; March 22, 2011.
Australia gets the game tomorrow; March 23, 2011.
And Finally It will launch in Europe and New Zealand on March 25, 2011
[pro-player width='530′ height='253′ type='video']http://www.youtube.com/watch?v=PGG5ld0tQ1s[/pro-player]