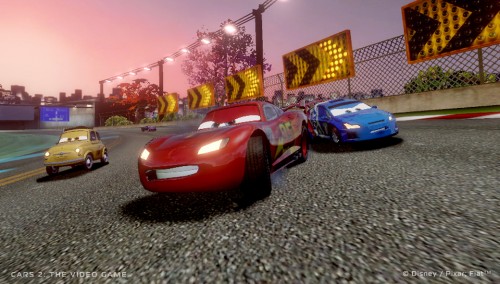 Despite expecting very little on Cars 2: The Video Game to avoid spoiling the plot of the tied-in movie, Disney have actually gone ahead and given us a first look teaser trailer showing parts of the game in action.
For those who didn't catch the announcement at the New York Toy Fair, Cars 2 features a focus on spy missions, following the plot of the new animated film which sees Lightning McQueen become part of a secret spy organisation. As well as Lightning McQueen, the game will have a number of other playable characters recognisable from the film.
Cars 2: The Video Game is slated for a Winter release this year to coincide with the film, arriving on Xbox 360, PlayStation 3, Wii, DS and PC/Mac.