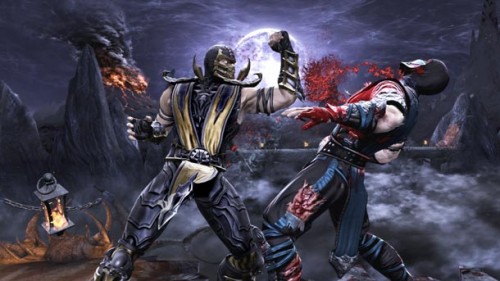 It was the news that rocked gamers all over Australia. The Australian Classification Board had refused classification (RC) of Mortal Kombat. The internet was turned into a warzone with fans coming together to vent their anger and seek vengeance.
Games that are slapped with a RC rating is banned and it is illegal to promote and sell in that country.  So fans of MK who are seeking to import the game into Australia, watch out. Australian authorites have already blacklisted the game and will be keeping an eagle eye out.
The Australian Customs and Border Protection Service spokesperson has confirmed that Mortal Kombat has been added to its list of prohibited items.
"As Mortal Kombat has been refused classification in Australia it is considered objectionable material. It is therefore a prohibited good, and illegal to import into Australia," the spokesperson said. "Customs and Border Protection works closely with Attorney General's Department to identify imported games that are banned in Australia. This includes games purchased over the internet from foreign websites. Attorney General's Department regularly updates Customs and Border Protection about classification decisions on publications, films and computer games, including the reclassification of material, and about different versions of computer games (some of which may be refused classification), and how to identify those versions at the border. This information is then used to assist in identifying and seizing banned versions of games.

"Any copies of the games detected at the border, including via international mail, will be seized."
AND NOW THE CRAZY PART !!!
The Customs spokesperson said someone caught trying to import RCed games into Australia could expect a fine of up to three times the value of the product, or A$110,000, which ever is greater.
I feel sick to my stomach, how about you ?
Australian games should be aloud to be eligible for an R18+ rating! No matter what country your from, you to can fight for the cause! Even if it's just as simple as signing the Capsule Computers petition to include an R18+ rating for Australia here! Sign it now and help make a difference.