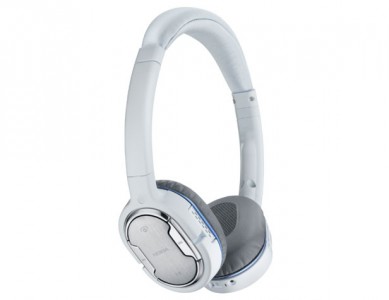 These sleek, affordable headphones (The Nokia BH-905i) are designed to produce the best possible aural experience. Constant noise control filters can cut out most background noises including the sound of an aircraft engine, so you can forget you're on plane, maybe even if it's crashing? These atmosphere inducing headphones could produce a theory for the plane crash plot-holes in Lost. Unfortunately I won't be able to test that theory, but I may get the chance to test others on this impressive headset.
Fortunately The BH-905i is compatible with most audio devices , such as music players, laptops, airline entertainment systems etc. and comes with an impressive range of adapters inbox. If my car had Bluetooth, I imagine it may be quite dangerous to test these while driving, but hey it makes the crawl of traffic easier, right?
Crystal clear stereo sound and advanced noise cancelling technology are just some of the standout features of Nokia's new wireless headset, the BH-905i. Other key features of the BH-905i include:
Wired or wireless Bluetooth operation
Enables voice call clarity even in noisy environments
Ultra lightweight with a compact travel case
Adjustable headband and soft ear pads for a comfortable fit
Extensive battery life lasting all day
It seems like these little gems are the best way to become lost in gaming or music on public transport, it's very appreciated as people who populate the train are generally something to be desired, so thanks for providing the ultimate escape device Nokia.
The Nokia BH-905i headset is available now in two colours 'Ice' and 'Black' priced AUD$349.95 from Nokia