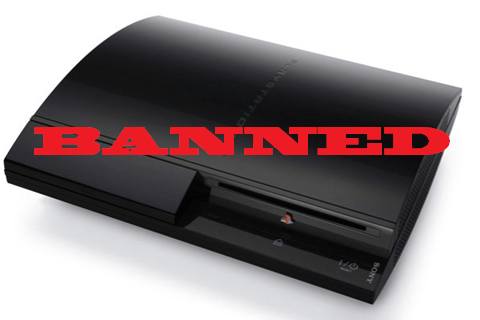 It appears that when Sony gives you a window of opportunity you should take it. It was only yesterday that they announced that they would begin banning anyone that had a hacked or modded PS3. Those who had modified PlayStation 3s were given a small time period to remove any modified content on their console. Too bad that chance has come and gone in only a day.
Anyone who had a modified or hacked PS3 was greeted with a message saying that they could "not use the PlayStation Network with this account (8002a227)" or received an email linked to their PSN account with the following message:
Notice: Access to the PlayStation(R)Network and access to Qriocity(TM) services through your PlayStation (R)3 system has been terminated permanently due to the use of unauthorized circumvention devices and unauthorized or pirated software on your PlayStation(R)3 system.

This use violates the terms of both the "System Software License Agreement for the PlayStation(R)3 System" and the "Terms of Services and User Agreement" for the PlayStation(R)Network/Qriocity(TM) and its Community Code of Conduct provisions. In the unlikely event that this termination was in error, contact your local consumer support centre.
It seems that legitimate players can now go onto their favorite PSN game without the worry of encountering a modder or a hacker. This is finally what fans of PlayStation 3 have been waiting for, definitive action by Sony. Maybe more people will be willing to pick up their favorite online shooter again.