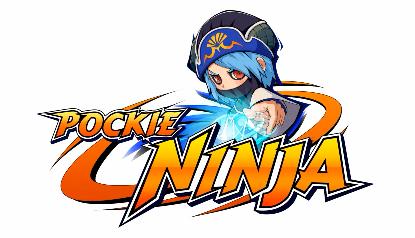 Pockie Ninja publisher, NGames, has recently revealed the features of the browser based MMO fighter based on popular anime titles.
The game promises to deliver over 100 popular characters featured in mainstream anime titles such as Bleach and Naruto and pits them against each other in fast-paced and action-packed online player versus player battles.
The title is currently in pre-closed beta according to the official website.
The game has many features, such as "Multiple Synthesis", an "Exploration System", multiple "Character Outfits", a "Skill System", some kind of "World Tournament" and a "National League".
To quote the press release –
Multiple Synthesis

Pockie Ninja players will be able to combine any three items they own for completely unexpected results. This innovative Multiple Synthesis feature allows for thousands of synthetic options, resulting in endless fun for anybody willing to experiment with the weird and wonderful options on offer.

Exploration System

In Pockie Ninja, battles aren't just confined to the wilderness. Players will be able to use a fantastic exploration system that utilises 'exploration maps' – a diverse selection of maps to explore – each coming with its own unique accomplishment mode that creates events on the fly, even if the map has already been repeatedly searched! Furthermore, as the player's exploration level increases they will be able to get their hands on amazing special rewards.

Character Outfits

Even ninjas need to dress to impress, but the hundreds of different, well-designed outfits found in Pockie Ninja aren't just for looks. Outfits offer new attributes, skills and equipment, providing a robust list of class options for players to choose from. The way of the ninja will be done your way.

Skill System

Pockie Ninja boasts a huge and diverse skill system, guaranteed to impress those looking for a varied combat experience.
Tap into the elements with the Earth, Fire, Water, Wind and Lightening Releases, or master ancient techniques such as Healing, Illusionary, Body and Sealing. Each of the skills not only look incredible visually, but with careful tactical thinking can be combined to unlock a variety of combat modes, such as ones that emphasize attack, defence or counter-attack.
To become a true master of the battlefield, you must learn the best way to utilise your skills to devastating effect.

World Tournament

Do you think you have what it takes to become the best ninja in the world? The World Tournament will let players test their abilities against others and fight their way up the rankings. Beginning with a top 16 ranking system, players will battle to get to the top 8 with hopes of making it to the final 4, onwards to the semi-finals and, finally, the grand final.
The action will be tense and the competition heated as only the strongest will survive the events. Not only can players compete in the World Tournament, they can also bet on every battle to win lavish rewards.

National League

Pockie Ninja ranks players by their accumulated score, assigning them to a special National League that only their rank can compete in.
Fighters are organised into C, B, A and S-ranks, depending on their overall score. The most elite players who win the S-rank league are eligible to qualify for the tough-as-nails W-rank Championship, pitting the best of the best in deadly, heart-pounding combat to see who comes out victorious. Each team contest in the National League offers a unique trophy that can be synthesised for generous rewards.
This game could be very interesting to pick up and play. As a browser-based MMO it's likely to be free to try out, so fans of popular anime series' should take a look.
Don't forget to check out the Official Website.
The Developers website can be found here.