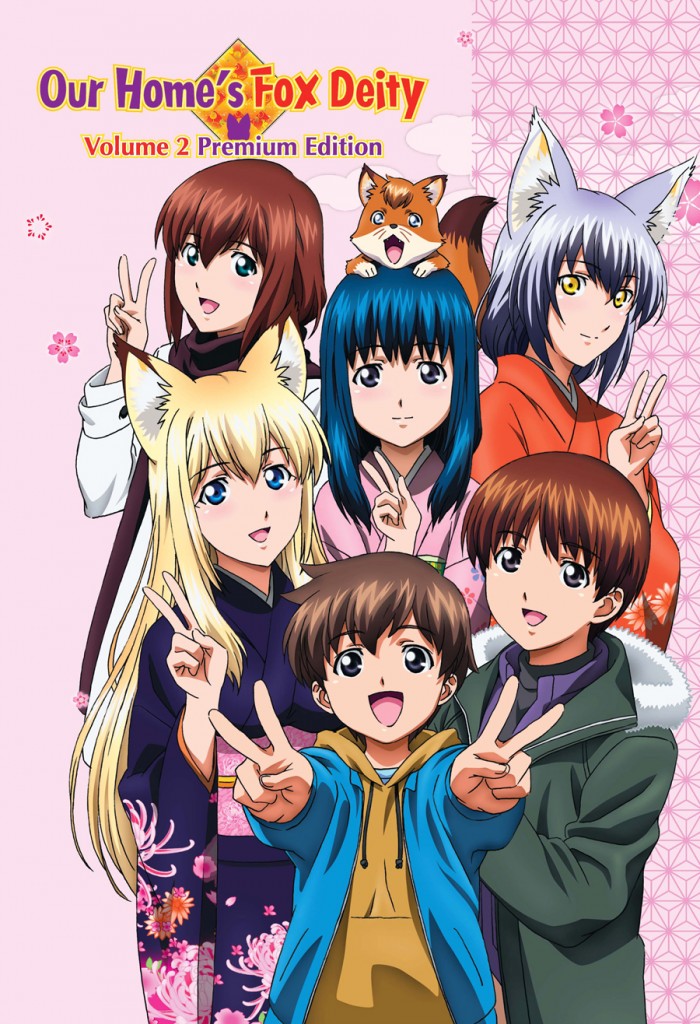 NIS America has shipped out their first batch of Our Home's Fox Deity Volume 2 to various online retailers which means you can order it now at any of them that you so wish. The contents of the the second volume's premium edition are a special bonus disc that contains interview footage with the different voice actors who voice the characters from the anime itself. This includes Yukana as Kugen's female form, Yuichi Nakamura as Kugen's male form, Saori Hayami as Ko and more. Also included is a family photo art book and the hard collectible case that they all come in.
Volume 2 brings a close to Our Home's Fox Deity where the Takagami brothers are protected by the fox demon Kugen and the very sheltered priestess Ko. But this time around Kugen meets Gyokuyou, her sibling, for the very first time since she was sealed away and the only thing on Gyokuyou's mind is revenge. To make matters worse the long lost Oni clan has surfaced and is closing in on the Takagami brothers.
You can order Our Home's Fox Deity Volume 2 Premium Edition at the following online retailers for between $42-$48 depending on the store: Right Stuf, The Anime Corner Store, Anime Pavilion, Anime Castle, and NIS America's Online Store.