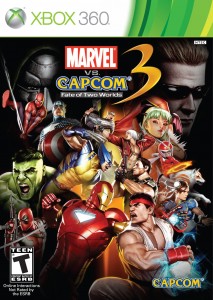 This latest trailer has revealed the final boss of Marvel vs Capcom 3 as being Galactus.
The arcade mode will conclude with a battle against the absurdly large and powerful antagonist from the Fantastic Four Marvel series. As someone who watched the Fantastic Four/Silver Surfer cartoons when I was younger, I have fond memories of Galactus and it is great to see him brought to life in the game.
As you can see from the trailer, Galactus will be ridiculously deadly when you face him, with the ability to send out minions to battle for him, on top of getting his hands dirty and delivering damage himself. Coming up against this planet-munching behemoth looks like a fitting end to the arcade mode, and as we edge closer to the game's February 18th release date on Xbox 360 and PS3, the game just keeps looking better and better.