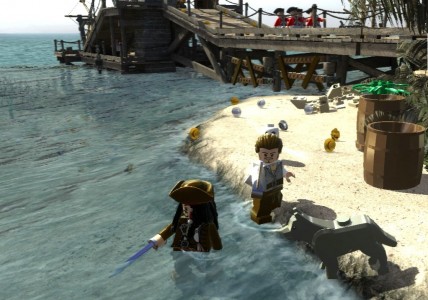 The worlds of Star Wars, Batman, Indiana Jones and Harry Potter have all been re-imagined as LEGO bricks, and now the little plastic yellow guys are embarking on another licensed adventure: the Pirates of the Caribbean.
Of course, the game's release coincides with the release of the fourth Pirates film, On Stranger Tides, in May.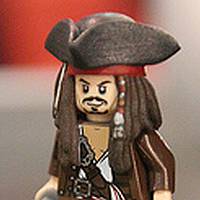 The basic details have been announced, and it sounds very much like previous games in the LEGO series: players will control Cap'n Jack Sparrow, plus around 70 other characters (are there 70 characters in the films?), and explore 20 levels based on the original trilogy and the upcoming fourth film. Key scenes from all four movies will be re-enacted, and the blend of the film franchise's irreverent humour, with the LEGO series' almost parody style of humour, is a sure winner.
As always, the animation looks great, and the characters are recognisable and appealing as their LEGO caricatures. Gameplay has been described as "action-adventure", which is vague enough to be almost anything. But if the other games are any indication, it will be solid and entertaining, if not particularly innovative. The game is due in May for a blanket release on Xbox 360, Wii, PS3, PSP, DS, and PC.