Well, without even an email announcing its arrival, Google managed to send us one of the coveted Google CR48 Laptops.  An even though it is still in beta form, when the laptop magically arrived yesterday, I almost screamed.  This is the first laptop that could be the shape of things to come.
What makes it special?
The CR48 is special because it is the first computer from Google.  And it is a laptop that tries to do everything in the cloud.  That means that the laptop only has a very small solid state hard drive.  Everything else is expected to saved and produced on the internet or  servers.  So, does it work?  Lets go through, step by step.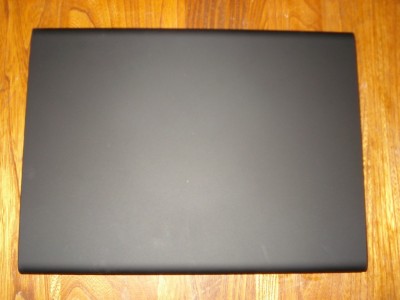 Hardware
The Google CR48 is plain.  No stickers. No logos. Nothing.  Painted in flat black, the CR48 is simple.  And that is simply amazing.  When this thing actually goes mainstream and into production, it may (probably) have all those annoying aspects, but for now, it is a wonderful thing.  The jet black exterior is very smooth and has no rough edges.  Even the corners feel rounded.  There are no bulging protrusions.  It is made for travel and functionality and in that aspect, it succeeds.
The keyboard, other than being on the small side, is great to use.  The keys are squared and, like the rest of the computer, they are simple.  There is no backlighing and fancy features.  As a matter if fact, Google removed some keys that would be on a regular keyboard. The kebaord are also coated with waht feels like some of sort of no-stick paint.  This makes the keys feel smooth and yet textured at the same time.  However, specfically on the mousepad, it makes my fingers drag a little more than I am used too. As a result, some things like highlighting text, are a little more difficult.
The mouse pad also has pinch-to-zoom technology and two finger scrolling.  This means that scrolling is very easy, fun and responsive.  Just position two fingers on the pad and get at it.   Right clicking is as simple as tapping your two fingers.
The computer also has a built in webcam.  It is functional, but it lags a lot. When I first logged in, I was prompted to sign in with my Gmail account and take a picture.  Taking a picture was difficult because every time I moved, the camera took awhile to register it and the picture I did was very blurry.  It don't have a lot of experience with webcams, but  this camera just didn't seem to have good functionality.
There is only one USB drive slot and one SD hook up.  Plus, there is a VGA socket and a 3.5mm headphone jack.  So far, many people have been having varying results on the getting external accessory's to work in the USB drive.  And even if they do work, finding customization settings for these peripherals can be a nightmare.  Google's OS is simple and joy to use.  But finding specialized options, drives and files can be tricky.  A little more transparency would go a long way.  So, it is often best to stick to what they have provided, and plug your 2TB external drive into your main computer.
The main feature of the CR48 is the 10 second boot up speeds.  When you close the lid, the computer will go to sleep.  Pop that lid open, and your computer will wake up faster than you can say, "Capsule Computers."  And when shutting down the computer, you can reboot very fast. Check out the video below to get a good idea of this feature.  As you can imagine though, this is just simply a-freaking-mazing!!!
Battery life is said to last for about 7 hours when being used.  In sleep mode, the computer can supposedly last for about a 7 days.  Based on my personal experiences, I found that the battery lasted a good two days.  This was using the Wi-fi and 3G functions regularly, and leaving th computer in sleep mode at night.  It doesn't matter what Google says the record is; you won't be needing constant electricity for this laptop.
A great benefit of this laptop is that produces hardly any heat.  As an owner of constantly overheating computer, this is a feat indeed.  Plus, it protects your sensitive… thighs.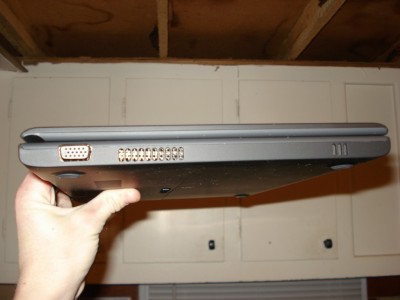 Software
The CR48 relies on the Google Web Store to install new software.  You can get games, like Plants vs. Zombies, or utilities, like Instant Messaging apps.  However, installing custom software is not really supported.  For example, you can not watch Netflix Instantly on this computer.  Basically, your only software options on this computer are through the Web Store.  But, the Web Store is well supported.
Another potential problem with the CR48 is that media-holics will not be able to get their fix through the regular means.  With no hard drive, there are no options to watch personal movies or play purchased music.  It would be great if you upload all your music and movie files to servers, but with DRM restrictions and such, this is not possible.  Although there are Web Store Apps that allow you to upload your music files, these are often not a good option.  Of course, Youtube and Pandora are good options to use too.
What is really cool is that most of the Google's cloud network is already in place.  To illustrate, you can go to Google.com right now and create & edit documents.  These are all synced to your Gmail account and can be accessed from anywhere.  It is hard not to see the potential that this type of computing has.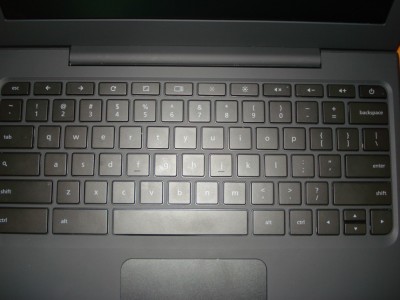 Connectivity
Google has allowed owners of the Google CR48 access to 100mbs of 3G service from Verizon for free. That is cool and all, but 100mbs is a really small amount.  You can of course buy a 9.99 unlimited day pass, and there are also many other alternatives.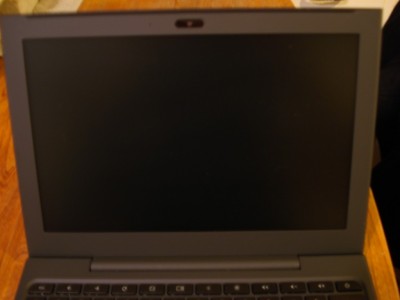 Concluding Thoughts
The Google CR48 is not meant to replace your existing comptur. Without options for customized software or a media library, how could it?  However, it is a great alternative to a netbook or pad.  Syncing all your bookmarks and documents is awesome.  With a fully stocked app store, and split second boot up speeds, this computer is a great thing to have on a trip.  Or use it for business and school so that all your documents are always safe and just a press of the button away.
In a way, this computer represents what will happen to computers in the next decade or two, when hard drives will have the same connotation as Betamax.  As of now though, keep in mind this product is still in the testing phase.  When you have the opportunity to actually lay your hands on this beauty though, it may be wise to remember that this small black box is probably like everything from Google: it is a great product, but they are always adding extras.  Just like the Android phone or Google's own website, this cloud computer will likely be in a continual  state of evolution.
Finally, can someone please tell Windows how sexy computers are without stickers and logos?