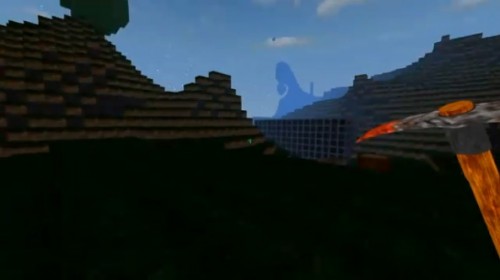 Do you like Minecraft? Well how bout a game just like it but for the Xbox 360 and developed by a different team. Many of you will probably say that FortressCraft looks just like Minecraft, and many before you have stated this very fact; however, does this mean I'm not going to try it to see if it satisfies my Minecraft Desires but on a console?
FortressCraft, will supposedly be broken down into seven chapters to be released every four to six weeks. On the Minecraft forums, a Projector representative explained exactly how the game chapters will be released. "Chapter 1 is basically Minecraft's Creative, Chapter 2 adds in crafting, Chapter 3 adds in life, Chapter 4 adds in machinery, Chapter 5 adds in Minions, Chapter 6 adds in PvP, Chapter 7 adds in Fortress Assault mode… (or whatever)." According to the FortressCraft Twitter account, the first chapter is expected to release next Friday, March 4 for 80 Microsoft Points or basically $1.
Supposedly each chapter includes the previous chapters within it, a workaround that is necessary since the Indie Market place doesn't allow DLC. This will let players who want to play from the beginning buy each chapter and spend more money than those who wait for chapter 7 and pay a one time fee. Shouldn't the players who supported the game from chapter 1 be rewarded rather than punished though?
check out some videos of the game below.
Also check out the website here.
[pro-player width='530′ height='253′ type='video']http://www.youtube.com/watch?v=rWaKLuI81D4[/pro-player]
[pro-player width='530′ height='253′ type='video']http://www.youtube.com/watch?v=8WQ8qBXvIcg[/pro-player]