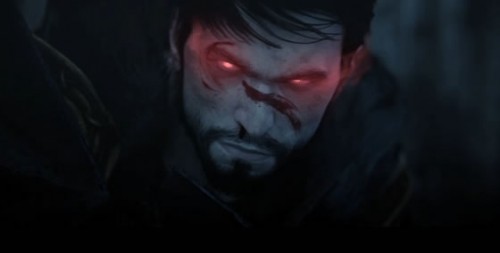 When it comes to the main protagonist in a video game, the charisma and appeal of a character can make or break a game.
Many have fallen into the abyss as players couldn't connect to their characters. With the release of Dragon Age 2 in March, the newest protagonist Garrett Hawke will most likely appeal to a new audience with his Renaissance man persona.
Despite the game based during the Middle Ages, Hawke appears very 'modern'. His hair cut is manicured, clean with a hint of emo charm. In the promotional images, his attire pays homage to his heritage but his pants might give the impression of a jean wash.
With a smidge of blood across his face, aiding as war paint, Hawke looks like a warrior, primed and fierce for battle but according to new information about Dragon Age 2, it will be very similar to Mass Effect with the chance of changing the gender, attire and looks of Hawke.
Despite not appearing in the first Dragon Age, Hawke's modernised look has been making big waves among fans. Early concept art showed him as an older man, with battle scars and a knack for fury. Since then, he has dropped 20 years and definitely appeals to a younger audience, attracting more female gamers with his sex appeal.
There is sure certainty that Hawke will earn a cult following that will enable him to grow and rival the likes of his competitors.