G'day Everyone,
MasterAbbott has a nice little surprise for you all today !! A while back when I had nothing else better to do with my free time. I created 3 short Animations entitled Ryu's Quest. It was about Ryu trying to find his best mate Ken who had been kidnapped, along the way he meets up with a few Capcom characters from the Street Fighter and also Final Fight series. As we're only a few short weeks away from Marvel vs Capcom 3 (BUY HERE) being unleashed upon the world, I thought I'd bring back Ryu's Quest back out of the archives and share them with all of you.   These 3 little episodes should get you in mood for some Capcom ACTION !!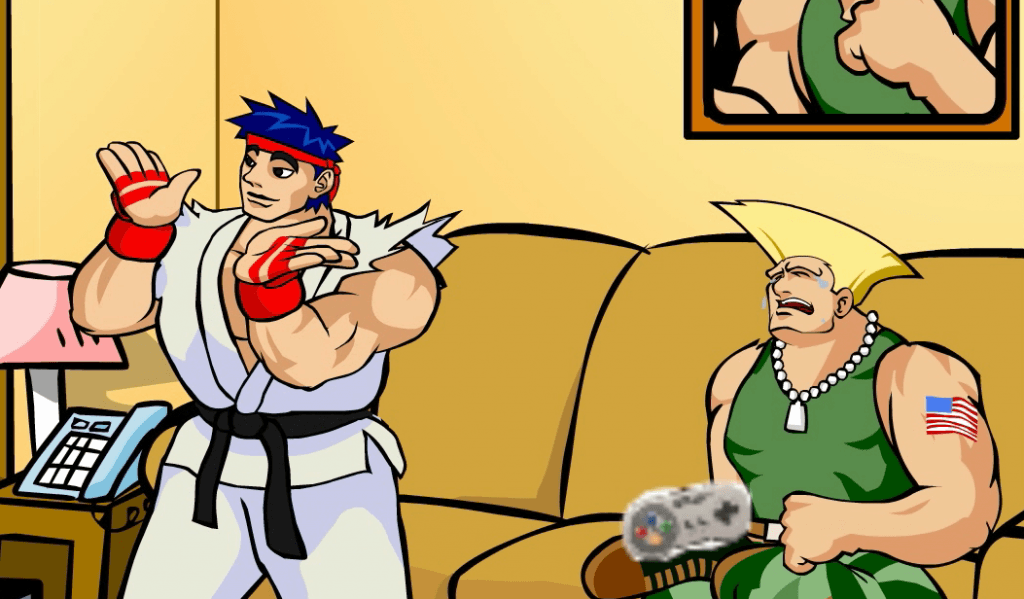 Unfortunately I did stop at Episode 3. Ryu's Quest is far from over. If you guys like it I could go back and try and do a few more episodes. Let me know what you think of them, hopefully I can make a few of you laugh 😉
EPISODE 1 : KEN !! WHERE IS KEN !!
Ryu is invited to Ken's Place to play some Super Street Fighter on the Super Nes.. But when he gets there Ken is not there … Where is KEN !! ??
EPISODE 2 : Cleaning Up
Ryu continues on his quest to find his friend KEN.. Along the way he meets up with Guy and helps him in cleaning up the Mean Streets of Metro City !!
EPISODE 3 : The Truth !!
Ryu pays Guile a visit to see if he tell him anything about the mysterious symbol that could be behind Ken's dissaperance.
NOTE :: All 3 Episodes are available below. Once one finishes the next one will begin. Enjoy the show !!
Let me know what you thought of them. Which one was your favourite. Leave a comment below. If we get a fair amount of comments. I might send one of you a XBOX LIVE ARCADE or PSN game your way 🙂