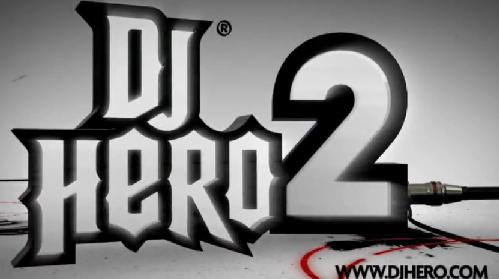 If you have been looking for some new content for DJ Hero 2, you are in luck as Activision have released some brand new DLC today for the DJ sim and with some big named mixers to boot. The new Trance Anthems Mix Pack is now out and features music from dance music icons such as Paul Oakenfold, Paul van Dyk and Armin van Buuren.
The three tracks in the Trance Anthems Mix Pack will be:
"Imagine" by Armin van Buuren Mixed With "Punk" by Ferry Corsten
"Not Over" by Paul Oakenfold ft. Ryan Tedder (Remix by FSG)
"9PM (Till I Come)" by ATB Mixed With "For An Angel" by Paul van Dyk
The Trance Anthem Mix Pack is available now on Xbox LIVE Marketplace for 640 Microsoft Points, the PSN for $6.29 and as downloadable singles for300 Wii Points on the Nintendo Wii.
It is good to see more DLC for DJ Hero as I for one like the game and I do feel that DJ Hero 2 deserves more than the handful of track packs it has gotten since it's release. The good news is however that the library of music is starting to pick up in the new year and hopefully it will grow even bigger as the year continues.