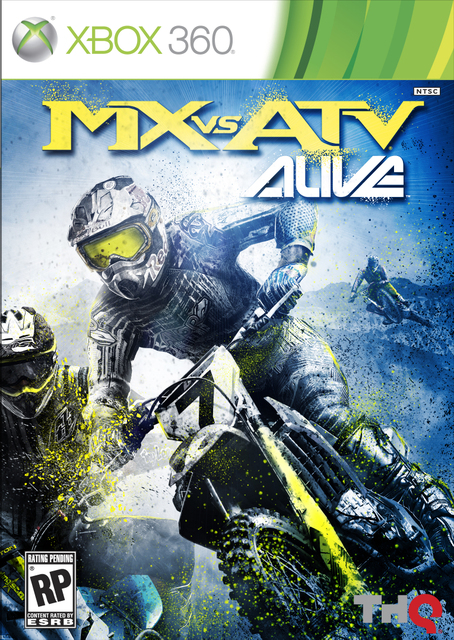 Just a while back, THQ put gamers on notice that a new MX vs ATV title was underway and was soon to be announced. Today the company has fully revealed the new game which will be called "MX vs ATV Alive" and will launch for the Xbox 360 and Playstation 3 in May of 2011. THQ is promising this will be the best title of the franchise to date as they are changing the way the games are played by the user with downloadable content. While there will be many popular modes included on the disc already, there will also be DLC which will available to "enhance" the player's experience. The DLC of course will consist of more tracks and modes as well as other content that will be revealed next month according to THQ, so there is a lot we still don't quite know at the moment of how this will all work.
THQ have however released a list of features that will be readily available at launch, so lets go through what we do know:
Features Include:
Definitive Realism
Experience total control of rider and bike with easier controls as part of the enhanced Rider Reflex
An advanced real-time deformation continuously changes the track beneath you with every lap
Wreck avoidance lets you correct collisions and landings and race like a pro
Elbow-to-Elbow Action
Go bar-to-bar with in-your-face motocross racing
Rider-to-Rider collisions and win/loss conditions through a new bar banging system
Awe-Inspiring Sports Experience
Real Riders, Real Gear, and Real licenses to be announced
Vehicles to be announced
Event Types
Compete in the Nationals and claim the Motocross National Championship
Additional Event types to be announced
Multi-Player to be Announced
Now while MX vs ATV Alive looks quite awesome, I do have a couple of concerns. The first would be the download approach that this title seems to carry with most of the content. I am guessing many different modes will be downloadable, but I know I am not alone in saying it would be better to not rush a release and force players pay for things that should have been on the disc anyway. The price is also TBA so let's just hope if this is the case, fans will be getting a discounted price at launch as well. A lot is still up in the air at the moment and I am sure more questions will be answered as the release date grows near, but for now check out the new trailer below and we will keep you updated if more news breaks about this DLC heavy title.