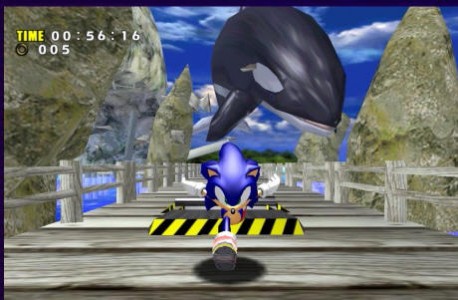 The Sega Dreamcast console was released in 1998 and revolutionised gaming as we know it, being widely hailed as ahead of its time. It was the first console to include a built-in moden and internet support for online gaming, and its graphics were some of the best of it's era. It was the final console from the company Sega before they began focusing on software.
Now four of the most popular Dreamcast titles are coming to Xbox 360 and the PC as the Sega Dreamcast Collection available this February. Games on the collection will feature Sonic Adventure, Crazy Taxi, SEGA Bass Fishing and Space Channel 5 with enchanted graphics, online leader boards and most importantly-achievements!
Gary Knight, VP of Markets at Sega America and Europe announced that "The Dreamcast console is still remembered as a pioneering console for online gaming, we are delighted to be able to offer to our large community of dedicated fans a collection such as Dreamcast Collection for them to enjoy old favourites on this generation of consoles."
The SEGA Dreamcast Collection will be out on February 25th in Europe and February 22nd in North America. I don't know about you guys but Im excited to play some Space Channel 5 again!