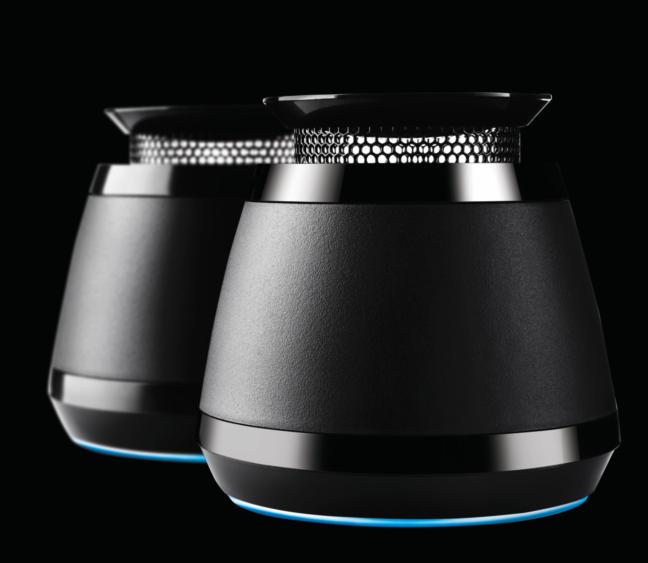 It seems like Razer are always coming out with top-shelf equipment for all of the PC gamers out there, and their latest product should have gamers cranking up their volume that extra notch with some cutting edge sound due to the upcoming release of the new Razer Ferox Portable Speakers. The Ferox is set to provide 360 degrees of omni-directional sound with "room-filling audio clarity" that will make each game/song or audio sound much crisper and more immersive than standard speakers.
"The Razer Ferox is our sophisticated, modern day boombox for gamers," said Robert "RazerGuy" Krakoff, president, Razer USA. "Its sleek and compact structure takes up minimal space but delivers the crystal clear sound quality perfect for gaming on-the-go or for music playback wherever you're at."
Of course portability is a strong point for the Ferox, which is why Razer have given the speakers up to 12 hours of rechargeable battery life along with a convenient carrying case. For players that take part in tournaments or are constantly bringing their gaming on the go, this is spectacular news as normal high-end speakers do not have a great battery life whatsoever.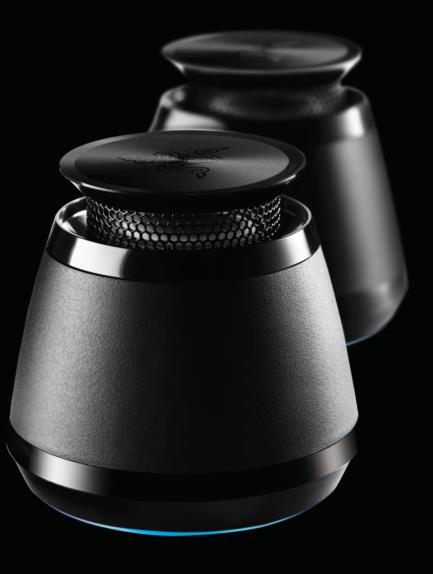 Features Include:
·        360° omnidirectional sound for all round clarity
·        Expanded bass resonance chamber for powerful bass
·        Digital amplification for enhanced power efficiency
·        Compatible with any media player with a 3.5mm jack
·        30mm drivers for exceptional audio quality
·        Rechargeable non-replaceable in-built batteries
·        Up to 12 hours of playback
·        Play and charge simultaneously
·        LED battery status indicator for easy monitoring
·        Seamless switch between On/Off-mode
·        Carrying pouch for maximum portability
The Ferox is quite sexy if I do say so myself and the price point of $99.95 (AUD) isn't too shabby either. You can get your hands on your own Razer Ferox when it launches later this month worldwide. For even more information, check out www.razerzone.com/ferox