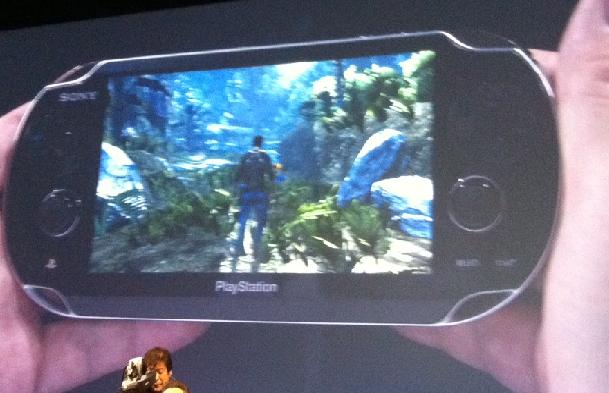 Over at the big Sony Press event happening right now, the much expected announcement of the PSP2 was officially revealed to the public. Code-Named the NGP (Next Generation Portable), the device will be available this holiday season in Japan and while not dated for the rest of the world, we will most likely see a release sometime in early 2012 based on history alone.
The NGP will have 2 real analog controls (goodbye stubborn nubs), and will also have a stylus to control the screen as well. At the event, Uncharted was being shown on the device and while it is hard to make out based on the live screenshot (via Kotaku Japan), that is exactly what is playing on the device above and it honestly looks quite stunning. Uncharted is expected to be one of the portable's launch titles along with "many other popular Playstation franchises" being added in which have yet to be announced.
Here is an actual image of the NGP which was captured at the event as well: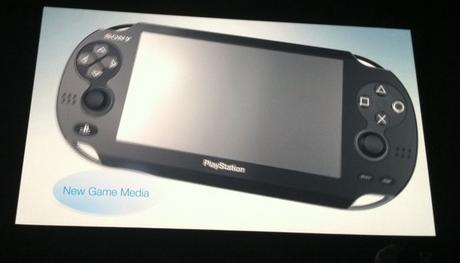 Also announced was the impressive GPS and 3G capabilities that will be built in to the unit. The NGP is looking great right now even more specs are being announced. Check back for even more information as we will bring it to you once we hear it.