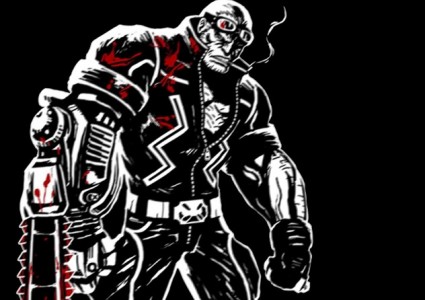 For those of you who enjoyed Bayonetta and Vanquish, you will be glad to know that Platinum Games are working on their next title that will be published by SEGA.
Platinum Games has revealed that their next game is titled 'Max Anarchy'. Supposedly, the game is an online combat title that will support a high number of players, which means this is the first online title for the developer. The statement of "High Number of Players" is up to interpretation but a lot of talk is circulating the web that this game could be the next MAG.
Platinum Games continued to devulge a little more information on the game including that 'Max Anarchy' will feature an offline story mode as well as co-operative play. However, the main aspect -according to them- is free for all combat between numerous fighters online. Platinum Games is hard at work synchronising and balancing the game, but Inaba says that he has confidence in the gameplay.
There aren't many more details than that at this time, but Jack from Wii-only MadWorld game will be featured in Max Anarchy (rendered in full color this time). Inaba continued by stating that Platinum Games wanted to use this particular character again, and that Jack was a perfect fit for Max Anarchy; however, he will have nothing to do with the game's story.
Platinum Games is aiming for a fall 2011 release for Max Anarchy.