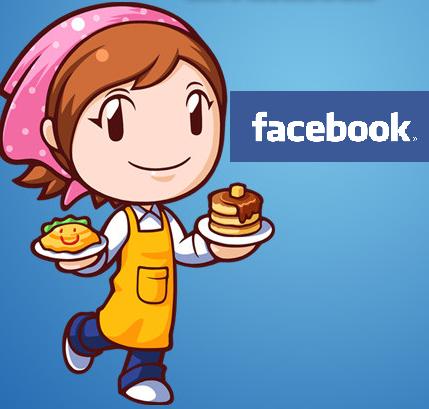 Over the years, we have seen Mama in many titles on the Nintendo Wii & DS, but now fans of the series can get their cooking fix on Facebook. Under the Name of "Cooking Mama Friends' Café" and developed by both Majesco and Arkadium, Mama is now tackling the social gaming world that lets players chop, mix, stir, fry, bake and pour to create more than 40 recipes with infinite menu combinations. This new title marks Majesco's first entry into the social gaming scene and it seems like a great move for them to use the easy accessible and much loved Mama series to get their foot in the door.
Majesco also released a bit of what players can expect with Cooking Mama Friends' Café:
COOKING MAMA FRIENDS' CAFÉ features the same accessible, recipe-based mini-game formula that has made the Mama franchise so popular. On the Facebook Platform, that mechanic is combined with new menu and customer management within an economy driven restaurant. Players first buy ingredients, then chop, mix, pour and bake with their mouse to create delectable dishes like holiday ham, fried rice and chicken parm. Coins and XP points are awarded to chefs for creating tasty food and serving up dishes to customers. Players can also purchase special ingredients and decorations to customize kitchens with virtual and real dollars. Ultimately, players must return regularly and cook to maintain the business or risk their restaurant shutting down for good.
Sticking to the same formula for the Cooking Mama franchise with this one is sure to draw some attention from the millions of Facebook gamers out there and it sounds a bit addictive as well so I can picture many people hanging up their farming gear for a spatula as this application catches on. The game is free to play so to get started on your cooking career, simply check out the official facebook page for Cooking Mama Friends' Café by clicking HERE. After you give the game a whirl, be sure to leave us some comments below of what you think of it as well as let Majesco know in the "reviews" section as I am sure they would love to hear some feedback from anyone out there.