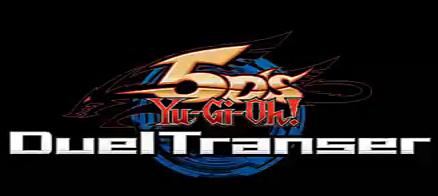 Much like the Pokemon series, I don't think any gaming year would feel complete without a Yu-gi-oh! title coming out and thankfully, fans will be able to get a fresh dose of Yu-Gi-Oh! just in time for the holidays with Yu-Gi-Oh! 5D's Duel Transer as the game is in stores today for the Nintendo Wii.
The game brings back the competitive card dueling as well as some of the rich storytelling as seen in the anime. Also included is a multi-player mode which allows two players to duke it out as well as an online wi-fi mode letting you take on opponents around the world to prove who is the supreme duelist.
Here is a bit more information on what can be expected in Yu-Gi-Oh! 5D's Duel Transer:
Mysterious characters from the Duelist Corp have descended on the island of Ragnarok and are looking to battle in the competition held by one of the games original characters. This time, players do battle in the Duel of Legend Cup alongside franchise favorites Yusei Fudo and Jack Altus with more than 4,500 cards including Star Strike Blast. Build your deck and duel against your favorite characters from the Yu-Gi-Oh! 5D's universe, including 20 new characters to interact with, throughout Story Mode and Free Duel. Players will compete through 13 duelist stages, each with a completely original honeycomb mapping system allowing for both linear and non-linear game play.
Pretty impressive if I do say so myself and this title should please all the Yu-Gi-Oh! fans out there as included in the box are three cards exclusive to the game which are Closed Forest, Fighter Ape and Roaring Earth. Selling for $39.99 (US), Yu-Gi-Oh! 5D's Duel Transer is officially in stores today. You can check out the launch trailer below.