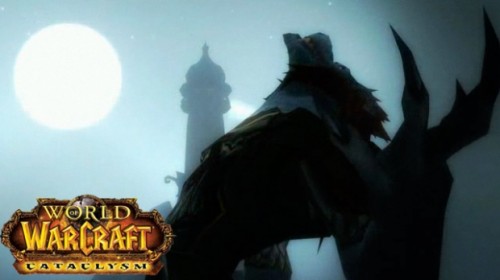 Apparently people are still doing digital crack, who would have thought? I assumed because I stopped playing everyone would follow suit, oh well…. suckers! Blizzard Entertainment, Inc. today announced that World of Warcraft: Cataclysm, the third expansion for the critically acclaimed massively multiplayer online role-playing game, sold through more than 3.3 million copies as of its first 24 hours of release. Surprise, Suprise! Blizzard is taking over a small part of the world, and its expansion has become the fast selling PC title of all time, yet again. This record beats previous expansion Wrath of the Lich Kings 2.8 million set in 2008.
It seems the best way to beat records is to release in as many locations as possible, all at the same time. The expansion released simultaneously in the USA, Canada, Mexico, Argentina, Chile, Europe, Russia, Southeast Asia, Australia, and New Zealand on December 7. Two days later it was available in Asian regions. Over 10,000 stores around the world had midnight launches for the hardcore, blizzard also hosted official launch events where around 15,000 players attended in the US, Canada, France, Germany, Russia, Sweden, the Netherlands, Spain, the UK, and the region of Taiwan.
"We had to bring Azeroth to the brink of destruction in Cataclysm, but the result was our best expansion yet," Co-founder of Blizzard Entertainment said, commenting on the games much needed overhaul, to keep players from leaving the 6 year old game. "We want to thank all of our new, existing, and returning players throughout the world for their incredible enthusiasm and support, and we look forward to hearing what they think about all the new content."
Prior to launch, WoW's subscription base had grown to more than 12 million players globally, further strengthening Blizzard's hold on the minds and hearts of the young, old and whatever else. To be honest, these sorts of sales were expected; blizzard certainly proved they know their community.