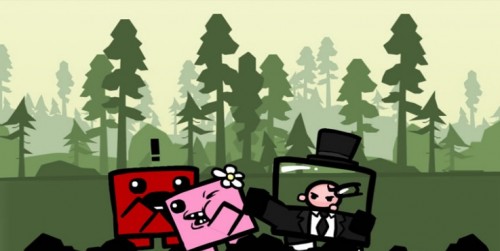 If you are a resident of Russia or a former Soviet country, you can have the next opportunity to be "semi-popular."  Team Meat, the creators of the acclaimed Super Meat Boy, are offering you the chance to design the box art for the retail PC version of the game.  Apparently, the retail game will release in Russia first.  If you win the contest, you will also receive a sweet Acer monitor.  Here are the details:
Be a resident of Russia or former Soviet country.
Design a Russian themed Super Meat Boy cover! (The work must be sent in one of two formats: psd or tif, with a resolution of at least 300 dpi and 709h709 pixels.)
Send your work to konkurs@buka.ru. If the file is too large to send by mail, use sharing services (attach jpeg file in the message body for preview). The letter must specify: Subject Art Super Meat Boy »full mailing address (zip code, country, city, street, house, apartment), your name and phone number.
Submit your work before January 17, 2010 so that Team Meat won't have to do the work.  Finally, here is a video with a sweet hat.