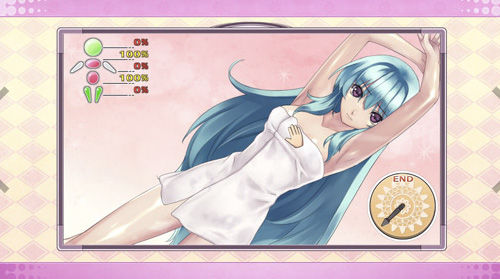 You may remember that we mentioned the fact that Record of Agarest War 2 will be getting a patch in the future for Playstation Move support, but that future is now the present. Of course the game is currently only out in Japan, but Japanese audiences will be able to patch their games so that they will be able to use their move controllers for the interactive minigames.
[pro-player width='530′ height='253′ type='video']http://www.youtube.com/watch?v=5ZWu-WweCg8&[/pro-player]
As you can see Compile Heart has also released a video that shows off the minigame being performed inside of the game. Still it is a very questionable bit of gameplay as you more or less are using the Move controller to massage your female party members, and it looks like you are rewarded with experience points and items for doing well enough. Sure it may seem strange to us but after playing the first Record of Agarest War it definitely doesn't seem out of place at all. Again could this beg the question for possible Kinect support if it is localized and made for the Xbox 360 as well? Only time can tell.