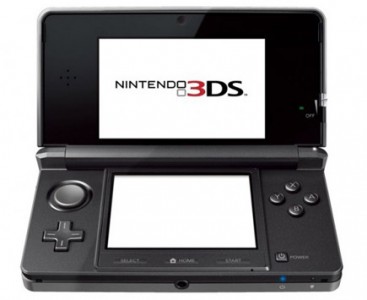 Nintendo has issued a warning to parents regarding their new handheld, the Nintendo 3DS, related to the 3D effects of the device.
While the company prepares to showcase its latest creation, it has issued the warnings, with numerous already in place on their official website. Nintendo have stated that in order to enjoy the 3DS problem-free, a break after 30 minutes of gaming is recommended: "If your physical condition worsens or you become ill, please stop playing at once".
 The organisation has also issued a caution to parents over the usage of the 3D effects with children aged 6 and under. Due to young children of this age still developing physically, including their vision, Nintendo recommends that they do not use the 3D effects on the 3DS as it could affect their vision in later life. "Since the Nintendo 3DS can be changed to 2D to avoid any effects on young children's vision, it is possible for anyone to enjoy playing it," the company confirmed.
Of course this last statement completely defeats the point of purchasing the 3DS if you aren't going to make use of its features. Is this going to affect any of you with small children? We already know that 3D has its minute dangers, so the announcement was somewhat unsurprising. On the other hand, I actually think issuing the warning is wise as it means parents are aware of the dangers and can act accordingly, either not buying the system or making sure that the 3D settings are turned off when in the hands young children to avoid damage to their eyesight.
The Nintendo 3DS will be released in Japan on February 26, while Europe, North America and Australia will see its release in March.