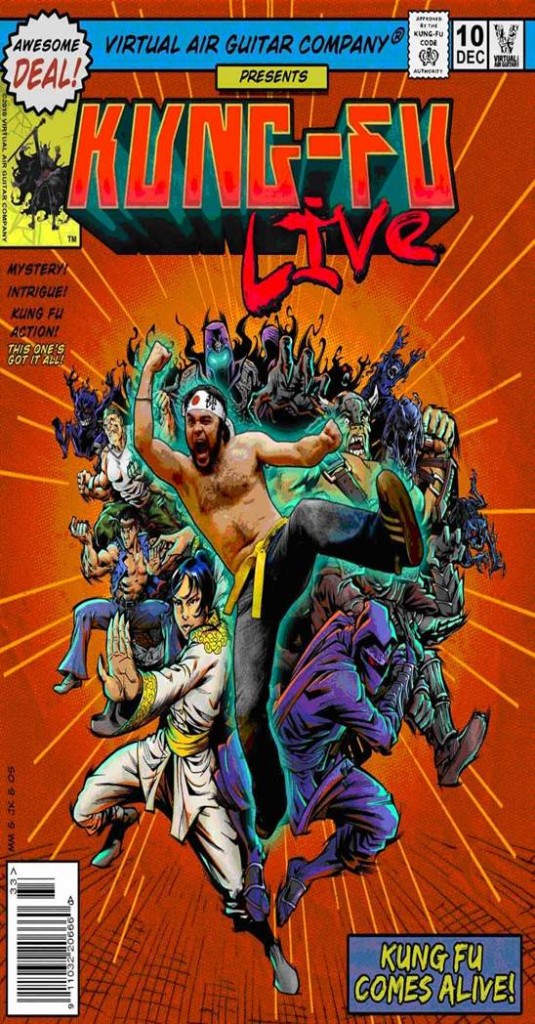 Kung-Fu LIVE has just launched on PSN in North America and Europe!
Using the FreeMotion technology (along with the PS Eye) for some real life moves,  Kung-Fu LIVE fuses players into a world of pulp action-comics with accurate real-time motion and image scanning, letting fans literally step inside the fight like never before. You can expect a roster of impossible-made-possible power moves and unique multiplayer components.
"From the very beginning, we've set out to deliver some serious fun for people who don't take themselves too seriously. Today is the day that we can finally share our vision with gamers across the world. It's a vision that literally puts players inside of the epic action of the video game world with no controllers and no disconnect between their real life selves and an avatar on-screen. They are truly inside of the game. Every kick, punch, cartwheel, and power jump they can perform in front of their televisions is now an integral part of the game play experience, and the result is exactly the kind of ridiculous and physically challenging fun we've strived to create." – Teemu Maki-Patola, CEO of Virtual Air Guitar Company
Kung-Fu LIVE was developed by Virtual Air Guitar Company and is available for $14.99 USD in North America and  €13.99 EUR / £10.99 GBP in Europe.
For more details about the game check the official website.