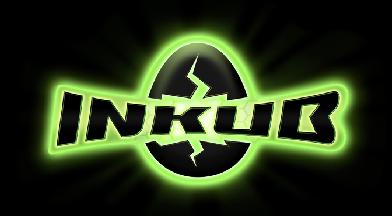 Some more news from our friends at Cosmonaut Games today as their new unique tower defense title Inkub will be making it's debut on the WiiWare this Monday, December 20th in America. This release was announced a while back when the title first released on the iPad & iPod just a little bit earlier this year.
The objective of the Inkub is to defend an incubator containing a growing specimen. To do this, you will be provided with different weapons and powers that will help you destroy, pause, or block these enemies. These threats will try to enter the incubator through the Plasma tubes that connect it with the life-giving energy that makes them grow.
Cosmonaut is also adding in  a rotation system to improve the gameplay exclusively on the Wii Version. The player will need to shake the Wii Remote to rotate the scenario and get access to rear tubes adding a bit more strategy and giving the ability to control 2 different action perspectives at once.
Players will also have to always be on their toes as well due to the fast paced economic system within the game as you improve it quickly in order to get more energy and buy weapons and blockers faster.
The INKUB main features are:
3 Difficulty Levels: 3 different difficulty levels have been prepared so that you can adjust the game to you ability.
Adventure Mode: 5 different Worlds, each of them containing 8 rounds. A total of 40 rounds full of action, enemies and danger where you must prove your defense skills.
Survival Mode: Beat the record in each one of the game worlds in this non-stop mode, where each wave is stronger than the previous one.
Scenario Rotation: With an innovative play system, use the Wii Remote™ to rotate the level perspectives and access the rear tubes.
Sniper: Discover special rounds where you must point and shoot the enemies.
Enemies: Up to 21 enemy feature variations available.
Weapons: Up to 24 variations in all of the weapons at your disposal.
Files: Review enemies and weapons in the game files. Learn more about each of the available weapons and the enemy features.
Unlocking system: Unlock weapons, enemies and play modes as you pass each one of the Adventure Mode rounds.
Complete soundtrack with 7 songs performed by El Topo Negro.
I have been keeping my eye on Inkub for a while as it looks interesting and for just 500 points, anyone who is looking for a fresh experience on the WiiWare should definitely check this one out. Be sure to check out the new trailer (which has some brilliant music as well as new gameplay footage) and screenshots below, and we will be bringing you a review of this hot new WiiWare title very soon.