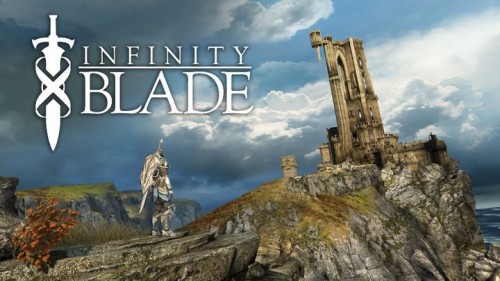 Finally, we have a release date! Epic Games's first game for the iOS devices, named "Infinity Blade", will hit the App Store as a universal app in just 9 days! That is 9th of December for ya. The best thing is, the game is priced at only $5.99 on the US iTunes Store, a very unexpected low price as its console-quality graphical presentation and game-play is certainly a WOW factor here. Sadly, the game can only be play on the newer devices (specifically, the iPad, iPhone 4, iPhone 3GS, iPod Touch 3rd and 4th generation), as the Unreal Engine 3 that powers the game is not supported by the older devices.
"Infinity Blade" is developed by Epic Games's critically acclaimed studio, chAIR Entertainment, also the creator of Xbox LIVE Arcade game of the year "Undertow" and "Shadow Complex". Epic Games is also the maker of Gears or War on the PC and the Xbox 360. This game would be their first attempt to bring Unreal Engine 3 on the Apple devices. As said by Epic Games President Dr. Michael Capps, "This is a testament to the sheer power of iOS devices as up until now, Unreal Engine 3 has typically been used to create high-end gaming experiences on game consoles and computers."
I am really looking forward to play this on my iPhone 4. I know you are too! While we wait, check out the stunning debut trailer below!
(You can follow them on twitter (@InfinityBlade) or on Facebook (Infinity Blade) for any latest news about the game.)