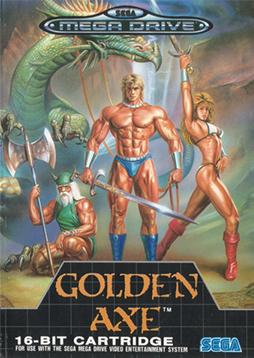 One of the all time greats of Sega, Golden Axe is currently being given away this weekend as part of the 21st anniversary for the classic game. GamersGate have partnered up with Sega and will be distributing codes for the PC version of the title. Now I am sure you want to know what you need to do to get in on this steal and it is really quite simple.
First thing you need to do is become a fan of the official Sega Facebook (which you can find by clicking HERE)
Next, well… that's it really. Sega will be giving out codes that will need to be redeemed within the first 24 hours of receiving, which you must be a registered user to redeem at GamersGate. It only takes a few seconds to register though, so I can easily say to jump on this freebie while it is…well, free. Golden Axe is a timeless classic and for those who have not even tried it yet, you now have no reason to get a chance to play one of gaming's most beloved franchises. For more information, you can check out Sega's official post over on their blog by clicking here.