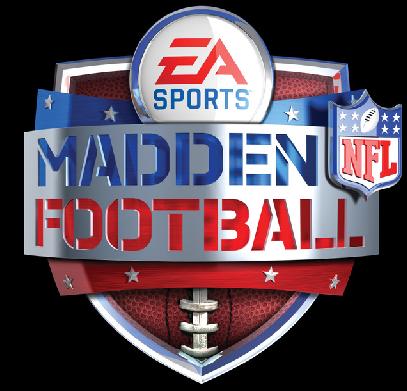 EA recently revealed their plans to bring out Madden NFL to the 3DS with traditional 11-on-11 games or the more fast paced 5-on-5. The publisher has now released quite a few more details (as well as the shiny new logo above) for the title which is looking to be a launch title on the Nintendo 3DS.
Details are as follows:
• NFL Football in 3 Dimensions—Experience all the drama of Madden NFL with 3D graphics. Madden NFL Football brings the NFL to life like never before with a presentation optimized for 3Dviewing, including 3D specific cameras that provide all-new levels of depth.
• Authentic Madden NFL Experience— Madden NFL Football delivers all 32 NFL teams and stadiums in 3D graphics, making Madden NFL Football the perfect on-the-go game for every football fan.
Football for Everyone—With three types of playcalling—GameFlow, Arcade and Classic—Madden NFL Football offers an enjoyable experience for gamers of all skill levels. The GameFlow feature automatically selects the best play for the situation based on authentic NFL team gameplans. Use Arcade playcall for more control over plays or Classic to experience the full depth of your favorite team's authentic playbook.
Season Mode—Take the reins of your favorite team on a journey to the Super Bowl! Play 11-on-11 or 5-on-5 and see if you have what it takes to make it through the rollercoaster ride of a full NFL season.
Action Packed 5-on-5 Mode—In addition to the traditional 11-on-11 games, Madden NFL Football puts a new twist on an old style of competition. Take your game back to the neighborhood with high-scoring, fast-paced 5-on-5 action. No penalties, no play clock, just action-packed football where the first team to score a set number of touchdowns walks away with ultimate bragging rights!
Call Your Shots—Unleash the amazing power of the Nintendo 3DS Touch Screen to draw up your own plays on the fly! Whether on offense or defense, you can create the ultimate audible at the line of scrimmage.
Spotlight Moments— Experience the drama of game-changing plays with Spotlight Moments in 3D. During pivotal moments, cameras move in tight and gameplay slows down to allow you to influence the biggest plays of the game. Whether evading a sack, making an open field tackle, or leaving a defender in the dust, it's up to you to make the key move when Spotlight Moments put you in the limelight.
I have said it before, I don't care too much for most sports titles, but Madden NFL is showing a lot of promise not just for a gamer like me, but anyone who is planning on picking up a 3DS. EA's ground up approach is starting to look better each day and I can't wait to see how this one plays out. On another note, with all of this information coming forth as of late for 3DS titles, I am starting to think the announcement of the price and date for the 3DS itself should be very soon so…stay tuned? For now though, we have yet another title to look forward to for the 3DS with a date as of now of simply "2011"..