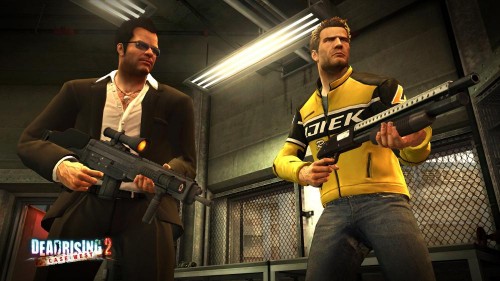 If you have been having trouble getting the "Handy Man" Achievement in Dead Rising 2: Case West, don't worry because it is currently glitched. The achievement requires you to build all the new weapons in the DLC,; however, it is currently a little picky on its definition of "new weapons". I spent a pretty long time trying to figure out what weapon I was missing, but it seems that "Handy Man" requires players to build only the seven new weapons in the game. Supposedly if you create any other weapons before those seven, it won't unlock. Logically, if you played any form of dead rising game, you aren't exactly picky when making combo weapons to slaughter the Zombie hoard.
Hopefully Capcom creates a patch for this predicament as soon as possible. Until they do, this is one achievement I won't be getting.
If you are die hard on completing the achievement as soon as possible, you can either keep this in mind before you begin your game or if you already started you'll have to move the save file to another device or delete it completely. It is up to you.