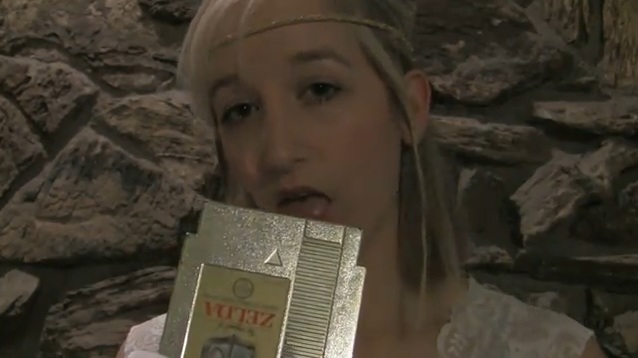 Warning: The following video may be a little "rude" and not suitable for all audiences. View at your own risk, we warned you; however, it is all in good fun and it is coming from Youtube. The video heavily relies on innuendo and suggestive themes.
Below is a music video for the song "8-bit ho". It is video game related and we are a gaming website that covers "EVERYTHING" gaming related. The beat is extremely catchy, and for those of you that can catch the innuendo (it isn't that hard to catch) it is quite hilarious at the same time.
The video stars: Mega Man, Mario, Link, Pit, Princess Zelda, Princess Peach, Princess Daisy, Lara Croft, Toad, Ganondorf, the hammer brothers, and a koopa trooper.
I don't know who the girl in the red is supposed to be, but I'm pretty sure i got everyone else.
Enjoy
[pro-player width='530′ height='253′ type='video']http://www.youtube.com/watch?v=632k9-5OlD0[/pro-player]