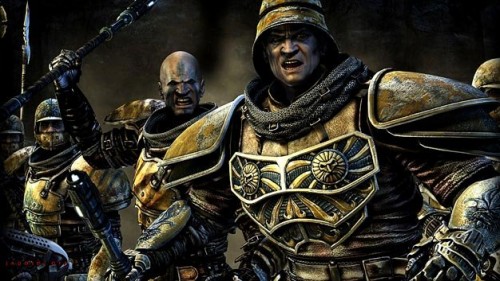 Just a month ago many hopes were dashed when news came out that Ignition's WarDevil had been canceled completely due to excessive production costs and a long development time of six years. But all is not lost because UTV Ignition has decided to resurrect the game now that it has undergone a reassessment of the studio's assets.  It will no longer be called WarDevil anymore however, as it now sports the name of Project Kane.
Hassan Sadiq, group chairman of UTV Ignition had this to say about their decision to bring the long developed game back to life:
"Following a comprehensive audit of the title, assets and internal team, we have decided that a core team responsible for the Project Kane prototype will take the game into full production, led by the key vision holders,"

"There has been speculation recently about this project but our vision has always been to create top quality content both with internal and external partners and this latest commitment combines the best of the DNA behind the original project vision with some of the creative talent available in the broader industry. Outsourcing ensures flexibility and broader expertise that will dovetail perfectly with internal skill sets to speed up the process and ensure a title of true excellence."
Design Director Julian Glover stated that the team was able to bring with it some of the best in the UK, including names from Burnout 3, Crysis, Little BigPlanet, and Heavenly Sword joining the roster. Plus we now have a release date to go along with the name change. Though it is simply a quarterly release date which means it can change at any time it is currently slated for a Quarter 4 2011 release. I'm curious if Project Kane will end up being the full title name when it will be released or if it is simply a placeholder until a new name can be made?