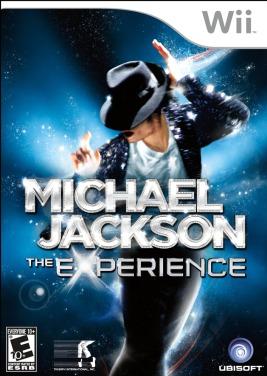 Who is ready to jump into the shoes of the king of pop and relive some of the greatest music videos and songs arguably of all time? I know I am, and Ubisoft is has now released the full track listing for the Nintendo Wii version of Michael Jackson: The Experience that hits shelves next week on the 23rd (US) and the 26th (EU).
The list is as follows:
Another Part of Me*
Bad
Beat it
Billie Jean
Black or White
Dirty Diana
Don't Stop 'Till You Get Enough
Earth Song
Ghosts
Heal the World
In the Closet
Leave Me Alone
Money
Remember the Time
Rock With You
Smooth Criminal
Speed Demon
Streetwalker
Sunset Driver
The Girl is Mine
The Way you Make Me Feel
They Don't Care About Us
Thriller
Wanna Be Startin' Something
Who Is It
Will You Be There
Workin' Day and Night
*Exclusive to the Limited Day One Special Edition, available exclusively to HMV whilst stocks last.
This list is spectacular to myself and I can't wait to try this one out. It might even get me into this dance game craze as well, so that is another plus for me heading into next weeks release. Just one more week and soon all of MJ's fans can get their hands on the Nintendo Wii & DS versions of the title, and Kinect and Sony Move users will get their chance to jam out come early 2011.