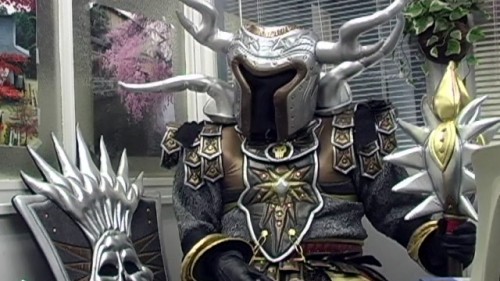 Holy Mullet! With SouthPeak's Two Worlds II coming out in just a little over a month in the US it looks like Sordahon's Journey may be coming to a close. With it nearing the end, what better way to finish other than with an 80's style musical montage! Well if you can think of one keep it to yourself because that is exactly what happened.
You can catch it below but you better watch out because these are some serious tunes as Sordahon just wishes that he could be his own boss through a variety of different clips all to the song of a keyboardist with a piano-tie and a mullet. What more could you possibly ask for? Well first watch the video and then there will be more.
Now that you watched it and can't get that music out of your head you can take a peak over at the new Two Worlds II website and there you can catch all of the latest information and videos involving the game. But that isn't all considering there is also a section named Ask Sordahon where you can submit any question you like to the poor minion. But keep in mind that he is a bit irritable after dealing with his boss and everything else along his journey.