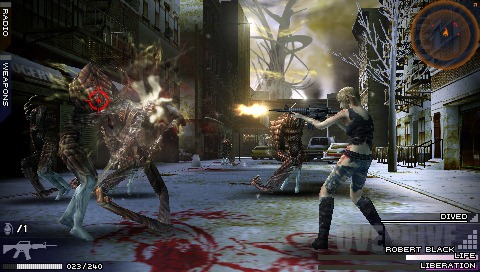 Perhaps many people have grown soft over the years with games that are easy or give you a way to skip over parts of the game that are difficult. Sure this allows more people to easily access the game without worrying about a challenge but what if you like a bit of a challenge? Then you are in for a bit of luck.
Hajime Tabata, director for 3rd Birthday, decided to raise the difficulty level of the game. There isn't any information about how easy it may have been in the first place but don't expect any sort of cakewalk with your third dose of Parasite Eve. This was revealed on The 3rd Birthday's twitter but don't worry too much if you don't like a challenge.
Only the gameplay was made more difficult. Hajime Tabata goes on to say that the actual controls for the game are very simple and anyone who has played an RPG before should easily be able to grasp the controls and assured fans that with a Japanese release date approaching the game's homepage will be updated and a final trailer will be made. Now we just need to wait until early 2011 for the North American release!