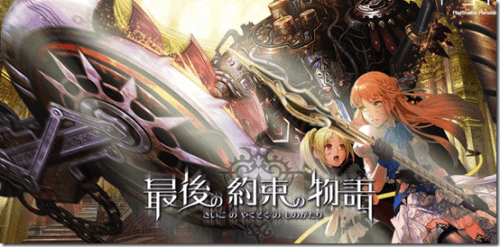 It takes a brave company to even think about developing games in the first place. It takes an even braver company to say that not only will we be developing the game, we will be publishing it ourselves as well. That is exactly what is happening with Imageepoch with their upcoming game Tale of the Last Promise. Announced today for the PSP it will bring Imageepoch's expertise in SRPGs to the handheld on April 28th in Japan.
CEO of Imageepoch, Ryoei Mikage is working directly as the executive producer, while Yosuke Uda of Persona 3 fame is the producer. We also know that Gaingauge will be composing the musical score of the game, while Chinatsu Kuramoto will be handling the character design.
So that may have been a lot of different names that you don't know too much about, but what about the game itself? Well a long time ago the world was full of magic, but the world has changed. Machines now are being developed and used to kill all the wizards in the world and an outbreak of war is right around the corner. Unfortunately this is all the information we currently have on the game but expect to hear more soon, and hopefully closer to the release date in Japan, some news of localization elsewhere.