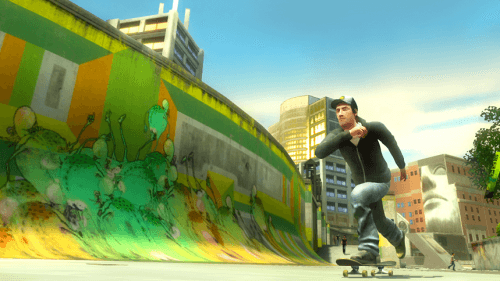 Recently I reviewed Shaun White Skateboarding and noted some of the interesting ideas the game uses in skateboarding, such as magical powers, air-skating (awesome) and creating your own rails/ramps.  
Obviously the realism factor goes way out the window performing these moves in game, but this is an extreme sport, so a total lack of realism is expected and even enjoyable. 
Well apparently I was wrong, these sorts of tricks can be performed in RL, but only if you're professional ofcourse. If you'd like to see the wacky mechanics of the game without even playing it for yourself, you should check out some of the clowns in the videos below. They're attempting to re-create some game mechanics in RL for the sake of your amusement.
Terrain Transformation
 [pro-player width='530′ height='253′ type='video']http://www.youtube.com/watch?v=s30TqEPidIM[/pro-player]
Rail Extension
[pro-player width='530′ height='253′ type='video']http://www.youtube.com/watch?v=VGDKrli2ips[/pro-player]
Building Transformation
[pro-player width='530′ height='253′ type='video']http://www.youtube.com/watch?v=mz6egRXKtKo[/pro-player]
Wall Transformation
[pro-player width='530′ height='253′ type='video']http://www.youtube.com/watch?v=nQGiu9I8mfg[/pro-player]