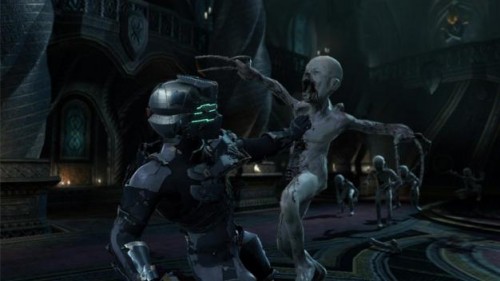 When you are younger nursery rhymes are fun and enjoyable, our parents may have even sung them to us. However once we get older they only turn out to be very creepy instead. Especially when applied to trailers for horror games such as the case with the newest Dead Space 2 trailer.
Visceral Games and EA have released the latest trailer called "Ring Around the Rosie" which happens to feature a twisted version of the song while there are different scenes shown from the game itself. It doesn't help anything when there is a very creepy looking lady sitting in the middle of a subway shown at the end. Though doesn't that lady look a little bit familiar to fans of the first game?
We'll find out even more when Dead Space 2 comes out in stores for the PS3 and Xbox 360 on January 25th.
[pro-player width='530′ height='253′ type='video']http://www.youtube.com/watch?v=XjENMbXut4w[/pro-player]
Video Courtesy of Gamespot