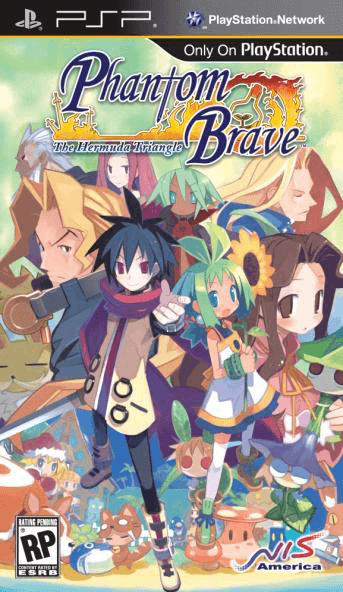 NIS America has some good news for fans of the Strategy RPG genre, Phantom Brave: The Hermuda Triangle will be coming to the PSP this upcoming March. You will be able to get it on UMD or the PSN in North America, or just the PSN if you are in Europe. Fans of the series may recall that Phantom brave was originally just a PS2 release, and then a Wii game. Well this one is even better.
The Hermuda triangle brings with it a handful of new changes such as new characters that are exclusive to the PSP version such as Hero Prinny and the Unlosing Ranger from past NIS games. There will also be new story chapters available that were added in the Wii version of the game. So if you happened to pass over the previous Wii adaptation, now is your chance to take a look at the new chapters.
Phantom Brave uses a turn based battle system unique to Strategy RPGs and also provides extreme character customization and unique battles. Marona who is the heroine of the game has the ability to summon ghosts and monsters to do battles for her. Though to do this she must "confine" the soul into something on the battlefield such as a rock or a tree to make them come to life. The tactical part of this is the fact that wherever she places the souls, they can become stronger. So although this may seem familiar to many fans of the genre it will be quite hard to pass up on the new changes all incorporated into the PSP.