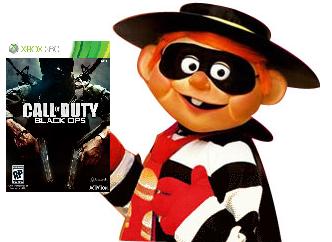 We are less than 24 hours from the launch of Call of Duty: Black Ops, and already the title is making headlines, only this time due to a Gamestop being robbed where over 100 copies were stolen at gunpoint.
Based on the news story from the Baltimore Sun, the two men that were involved approached the Gamestop at Festival at Bel Air shopping center on Bel Air South Parkway when it was about to close on Saturday night with semi-automatic guns and stole four cases full of Black Ops. Two customers came into the store during the robbery and were forced into the storage area at gunpoint. Thankfully, no one was hurt.

" 'Call of Duty: Black Ops' isn't out there 'til Tuesday, so anybody that has it today or tomorrow shouldn't have it," Worrell said Sunday, asking residents to call the sheriff's office if they're offered copies before the release date.
Sad to see that some people can be that desperate but it is good to know that everybody left the store safely after the robbery. Police are also keeping an eye out for any suspicious activity on Craigslist and other methods of resale in the area.