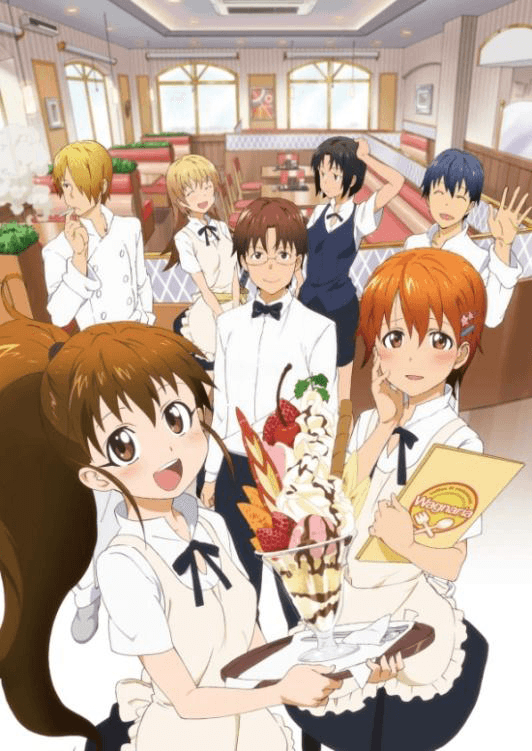 Earlier today NIS America announced that they have acquired the license to release the subbed version of Working!! the Anime for American shores. The name has been changed to Wagnaria!! but that isn't much of an issue considering the actual restaurant that everyone works in is called Wagnaria. Regardless of that this is great news.
Instead of a simple DVD release, NISA is releasing Wagnaria!! in a Premium Edition. Wagnaria!! Premium Edition will be coming with a hardcover art book and a collectible case to go along with everything. The price will run at $59.99 and will be released at some point in March of 2011. The entire 13 episode series of the show will be included in one package so expect to get the entire Wagnaria!! experience in one pack.
Now what is Wagnaria you may ask? Well it revolves around the life of high school freshmen Sota Takanashi who works at the restaurant Wagnaria along with his fellow eccentric and high spirited co-workers. Wagnaria is a family restaurant so expect lots of comedic scenes between Sota and his co-workers, especially Popura who got him into the job in the first place!