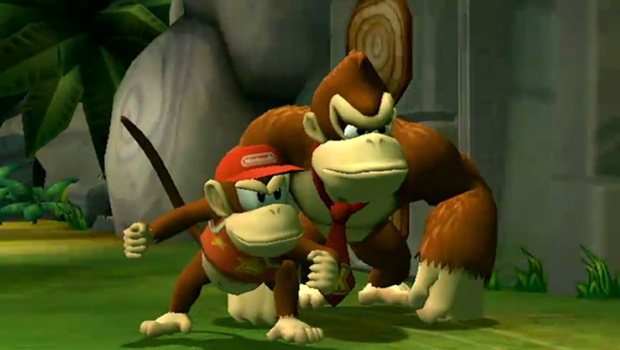 Yes, you heard that right, Nintendo has now trademarked the famous phrase "It's on Like Donkey Kong" in celebration of the release of Donkey Kong Country Returns next week. Back in the ages of arcade, the phrase was started as a competitive way of trash talking your foe and now that Nintendo owns the phrase for Donkey Kong Country Returns, I would expect it to be used more than ever.
I remember when everyone used that phrase when I was growing up, then our teachers started to use it and it became about as cool as "the bees knees" but with all respect for the king of swing, I will accept the return of the lingo. Donkey Kong has declined comment about this rebirth of 90's culture, but Diddy was available to give us this bit of commentary on Nintendo's latest trademark.
"Hooo Haa"
There you have it. Donkey Kong Country Returns Launches next Tuesday the 16th in the states and the 21st in Europe. For more information you can check out the official site at http://donkeykong.nintendo.com.