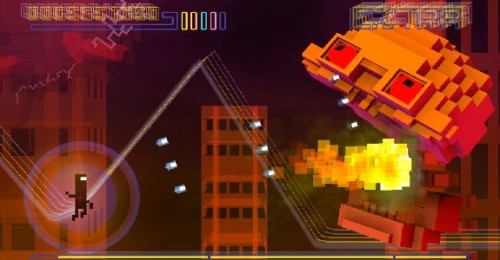 It is hard to compare the PS3 and the Xbox 360 to the Wii as far as sales go, but as far as digital media goes the two former consoles have a much better policy and it is quite hard to deny this fact. Nearly every game on the PSN has the ability to download a demo for it and give players a chance to sample the game before purchase. While with the Xbox 360 every game that is released comes with a demo available for trial, even Indie games.
The Wii on the other hand used to offer a handful of WiiWare demos in the past, but has not for quite some time. This will end next week as Nintendo has announced that on November 22nd they will begin a new lineup of WiiWare demos. But bear in mind that there are only a handful of demos available. The games managing to get a demo version are as follows: And Yet It Moves, Jett Rocket, ThruSpace, and Bit.Trip Fate.
All good games to receive a demo for, however Nintendo also had to put in the following statement with their release which causes their demo policy to still fall short of the mark: "additional demos will be added on Mondays and each will remain available on the Wii Shop Channel for a limited time." This means that any demos currently available will not always be there to give them a try, and will be cycled out for different games. I'm not sure if Nintendo is worried about the fact that players will give the demo a try and simply pass up the game since they played a few minutes of it? Or are they concerned that it will disenchant players from making impulse buys? Either way it is good news that Nintendo is bringing back demos at all.