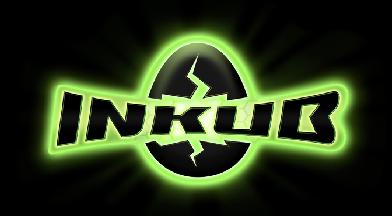 Recently, we told you about Cosmonaut's latest game, Inkub, which is available now in the now in the AppStore. Inkhub was originally created for the WiiWare service though and Cosmonaut has released some of the first details on what to expect from the Wii version of the tower defense title.
Here is a full list of features for the WiiWare version, and while they look to be a lot like the features for the iPhone/iPad, the Wii's motion controls will come into play to create a different experience for Wii owners.
3 Difficulty Levels: 3 different difficulty levels have been prepared so that you
can adjust the game to you ability.
Adventure Mode: 5 different Worlds, each of them containing 8 rounds. A total
of 40 rounds full of action, enemies and danger where you must prove your
defense skills.
Survival Mode: Beat the record in each one of the game worlds in this non-stop
mode, where each wave is stronger than the previous one.
Scenario Rotation: With an innovative play system, use the Wii Remote™ to
rotate the level perspectives and access the rear tubes.
Sniper: Discover special rounds where you must point and shoot the enemies.
Enemies: Up to 21 enemy feature variations available.
Weapons: Up to 24 variations in all of the weapons at your disposal.
Files: Review enemies and weapons in the game files. Learn more about each
of the available weapons and the enemy features.
Unlocking system: Unlock weapons, enemies and play modes as you pass
each one of the Adventure Mode rounds.
Complete soundtrack with 7 songs performed by El Topo Negro
As well as announcing the official WiiWare release, Cosmonaut has also released a new trailer which you can check out below. No official date has been given but I would expect to see Inkub debuting on the Wii by the end of the year. I still am very pumped to see this unique game in action and as soon as prices and the date is released for Inkub, we will be sure to let you know.