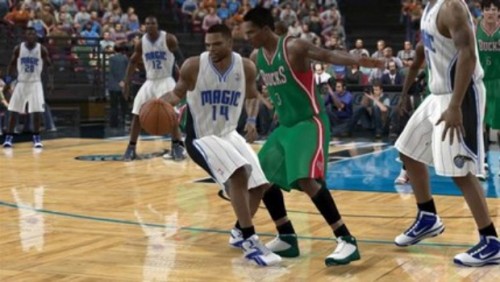 So how does NBA Elite 11 go from a release date of October 5th, to being delayed all the way until March 31st of next year, to being thrown away completely? Well the issues with the game needing polish and gameplay revamps could explain a small delay, maybe even the large delay it received but not the fact of a full canceling.
This unfortunate news comes from EA's Chief Financial Officer Eric Brown stated during the financial meeting that all development work on NBA Elite 11 is to be canceled. With EA COO John Schappert reporting that any further development on the series itself has been handed over to EA Tiburon.
Sad news for fans of EA's basketball series, though they still have NBA 2K11 to tide themselves over with until next year. But still it is curious that the entire game was canned for perhaps financial reasons considering where it was announced from? Or that the delay itself would push it to far into the 2012 sports series'?