Kal Wardin will be called back into service once more in Gameloft's Sci-Fi First Person Shooter N.O.V.A 2 – Near Orbit Vanguard Alliance 2.  Check out the 10 new artwork images released by Gameloft not too long ago.  Expect NOVA 2 to be even more intense that the original.  If you haven't tried it out do so now NOVA is available on both the Apple iPhone and iPad.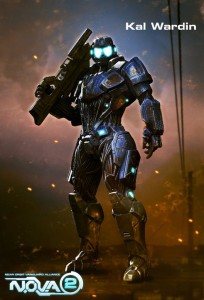 Kal Wardin will be back in action very soon – do you have what it takes to save the universe soldier !! ?? !!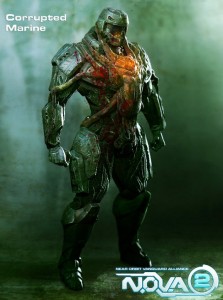 Corrupted Marine – Hostile infected marines can use pistols, assault rifles, shotguns and sniper rifles.

Cybertooth – Armored alien animal used in combat.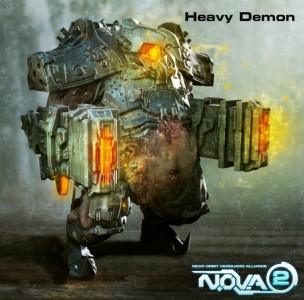 Heavy Demon – Ranged enemy that fires cannon-like plasma balls.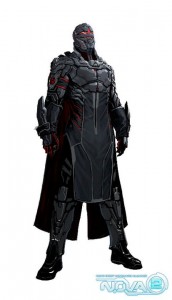 The President –  Who is this guy ?? Looks like he's going to be calling the shots .. ?? Yes … Only time will tell ..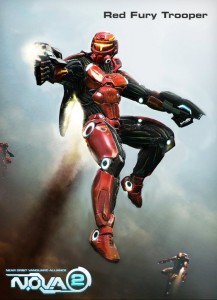 Red Fury Trooper – Humans with jet packs, able to jump through the air for medium distances. They are armed with 2 Plasma Pistols and 2 Flashbang Grenades.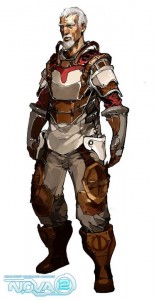 Village Chief – Will this guy make it the end or will he sacrifice himself for the great good of the universe ?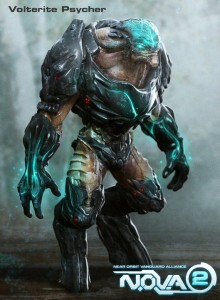 Volterite Psycher – Alien elite unit equipped with an Invisible Suit and sporting telekinetic abilities.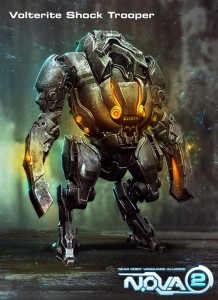 Volterite Shock Trooper – Alien shock trooper armed with a Lightning Gun.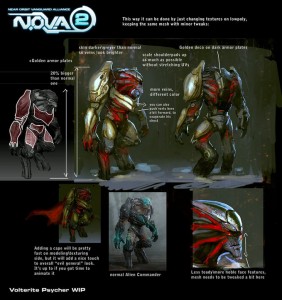 Alien Commander artwork and work in progress information.
–
Make sure you check back soon, once we have more information on NOVA 2 we'll share it with you all.