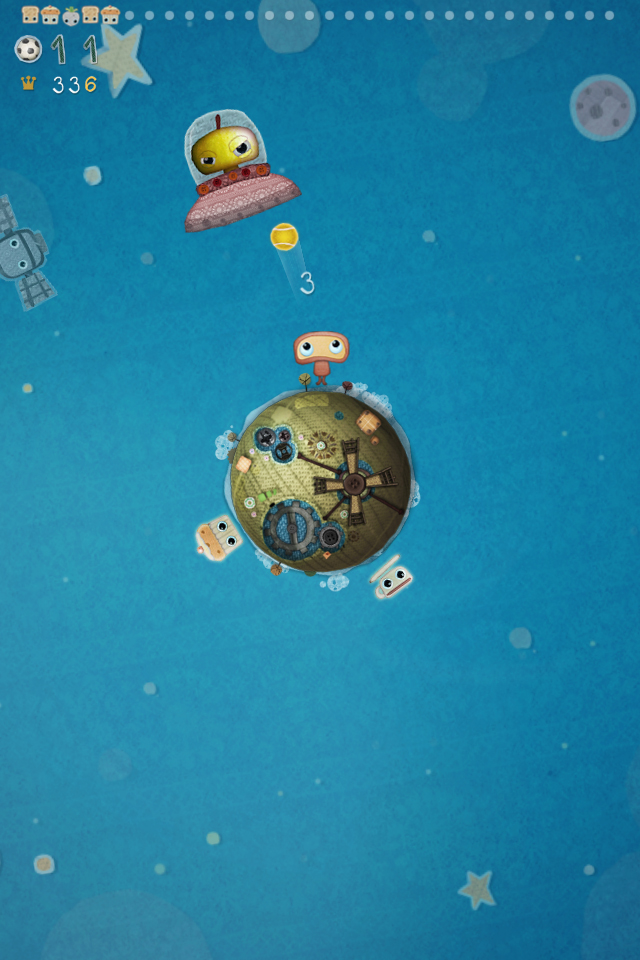 Have you ever heard of Simogo?  No!? Well they are making a new game called Kosmo Spin.  In Kosmo Spin, gamers can set out on a sorta epic quest to rescue breakfast foods. While that may sound about as exciting as dry toast (see what I did there) you should definitely give the trailer below a look.
This trailer showcases the gameplay and features, which look pretty darn sweeeet!!!
Full online leaderboards? Yep.
Game Center? Uh-huh.
Weird little alien? You know it!
By the way, this game is playable on nearly every iDevice you have like iPhone 2G or the iPad.  Check out the website here.